Unscheduled or unplanned downtime costs organisations some $50 billion per year, and 70% believe their maintenance strategies leave room for improvement.
Additionally, a majority still use run-to-fail maintenance processes, despite reactive maintenance costing 50% more than preventive measures.
One thing is for certain: organisations that upgrade their maintenance strategies unlock competitive advantages. For example, in one study by Deloitte, preventive maintenance brought about 25% increases in productivity.
This asks the question, how do businesses go about organising preventative maintenance?
Preventative maintenance software can help – here's what you need to know about it, plus the 10 best preventive software solutions in 2023.
What is preventive maintenance software?
Put simply, preventive maintenance software is a computer program that automates the process of scheduling and tracking maintenance tasks. For more information on preventive maintenance itself, check out our article here.
The fundamental aim is to intervene in maintaining and repairing assets before they fail, reducing reliance on reactive maintenance. It's worth highlighting that preventive maintenance is not condition-based and isn't optimised specifically to the condition of equipment, like predictive maintenance.
Instead, preventive maintenance is either:
Time-based, e.g. maintenance is scheduled for every month, 6 months, 5 years, etc.
Usage-based, e.g. maintenance is scheduled for an asset's every 100 uses, 10,000 km driven, etc
Tasks can include anything from routine inspections to more complex repairs and upgrades.
Preventive maintenance software enables these tasks to be scheduled from a singular, streamlined application. This vastly simplifies the process of organising and enacting preventive maintenance.
What to look for in preventive maintenance software
There are a few things to keep in mind when comparing preventive maintenance software. 
Compatibility and interoperability
One important consideration is the software's compatibility with other systems and processes.
Maintenance varies from sector to sector. For example, facilities management in a manufacturing plant is different to managing assets like alarms and lifts in a hotel.
The best software offers strong core functionality with the depth and flexibility to cater to any industry, with a wide selection of integrations to support interoperability.
Intuitive design
Maintenance management software needs to go beyond gadgetry.
By that, we mean that it has to be intuitive and usable – it has to fulfil its function without drowning users with endless unnecessary functionality. Planned maintenance scheduling, costs tracking, task assignment, etc, need to remain easy to use.
For example, Infraspeak Gear makes advanced maintenance management intuitive through smart suggestions, task automation and alerts. This enables managers to cut through the noise and make intelligent decisions with minimum fuss.
A system of intelligence
It's time to move away from non-intelligent maintenance software that offers little scope for transforming and leveraging data.
Intelligent preventive maintenance software allows managers to:
Prioritise assets, keeping maintenance schedules.
Organise work orders.
Assign to technicians.
Track time and maintenance costs, and
Iterate and optimise based on findings.
For example, Intelligent Maintenance Management Platforms (IMMP) provide opportunities to locate bottlenecks or frictions in the maintenance pipeline.
One asset might be consistently harder to maintain than others – could replacing it be a better option?
Moreover, IMMPs are extensible. They can be enhanced with apps and IoT sensors to pave the way towards an intelligent maintenance ecosystem that animates data rather than just recording it.
Best preventive maintenance software in 2023
Infraspeak
eMaint CMMS
Valuekeep
MaintainX
IMS RCM
EZOfficeInventory
UpKeep
Odoo
Fracttal
Fixx
The reviews below are sourced from Capterra.com.
Infraspeak
Infraspeak offers a preventive maintenance solution that can reduce breakdowns in your operations by up to 95%. By scheduling all necessary interventions, Infraspeak ensures 100% compliance and improves your preventive maintenance plans. This helps protect your assets, extends their lifetime, and increases your return on investment.
Using Infraspeak's preventive maintenance solution, you can:
reduce Mean Time to Repair (MTTR) by up to 83%
minimise unpredictable costs by up to 3.2 times
improve SLA completion rates by up to 91%
automate over 60% of administrative tasks
create case-by-case preventive maintenance plans based on the actual utilisation of your assets
plan recurring tasks, assign sets of tasks to specific planned jobs and automate task assignments
access real-time KPIs and customisable reports for your maintenance operations
connect to a world of 100+ integrations, including IoT sensors and Building Management Systems (BMS)
automatically identify spikes and variations in utility spending to reduce costs, optimise energy consumption and make your operations more sustainable
improve decision-making through intelligence & insights
An IMMP adds predictability to your preventive maintenance through optimal resource management. Stay ahead, protect your assets and never miss a deadline.
What users love about Infraspeak
"Infraspeak has made life a lot easier. It made everything under one umbrella, so we can manage, build reports, see where we are spending money, and where we can invest in one single platform." – Jordan Tesfamichael, EL&N London
A 10-minute chat is all it takes.
Learn how Infraspeak can help with intelligent maintenance management.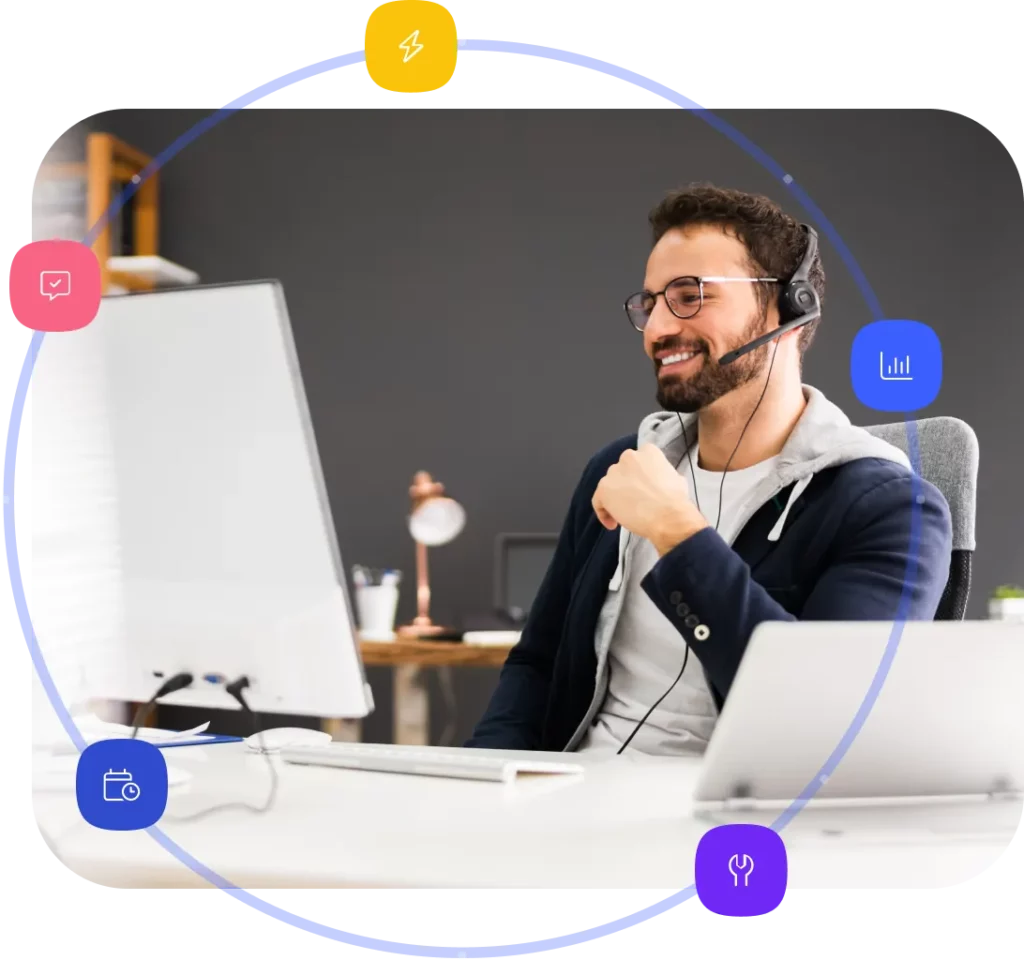 eMaint CMMS
eMaint CMMS is a global cloud-based software solution, tailored to meet your unique needs. Optimise workflows, automate preventive maintenance, ensure spare parts availability, generate regulatory compliance reports, and view work order status on a single screen. A mobile app is available.
Valuekeep
Valuekeep helps companies efficiently manage and organise their assets and maintenance operations, focusing on optimising maintenance management, improving asset tracking, and increasing the return on assets.
MaintainX
MaintainX is a mobile-first workflow management platform for industrial and frontline workers. This modern IoT-enabled cloud-based tool helps track reactive and preventive maintenance, as well as daily operations such as safety inspections and checklists. MaintainX provides a digital audit trail for streamlined operations.
IMS RCM
The IMS RCM optimises preventive maintenance plans for assets by helping prioritise equipment based on risk. With manual or library functions, the best maintenance plan can be determined, leading to safer assets, cost-effective maintenance, and higher plant availability.
EZOfficeInventory
EZOfficeInventory is a purpose-built maintenance management solution that goes beyond tracking work orders. It provides centralised visibility and control across all maintenance operations. With powerful features, it assists maintenance managers in proactively tracking preventive maintenance schedules, maximising equipment uptime, and reducing unscheduled repairs and overhead costs.
UpKeep
UpKeep is a mobile-first preventative maintenance software, streamlining work orders, facility management, and asset management.
Odoo
Odoo is an open-source suite of integrated apps for managing CRM, PoS, Website, eCommerce, Sales, Accounting, Warehouse, HR, Marketing, and more.
Fracttal
Fracttal is a cloud-based maintenance and asset management software that enables APM and continuous improvement.
Fiix
Fiix is a cloud-based preventive maintenance software that helps plan, track, and optimise maintenance to boost efficiency and asset health.
📝 You may also like: 10 best equipment maintenance software
The benefits of preventive maintenance software
Preventative maintenance software simplifies the end-to-end process of implementing preventive maintenance.
This ranges from defining maintenance goals through logging and prioritising assets, creating and tracking schedules, and iterating processes to improve them.
As McKinsey notes, process optimisation is key to creating an effective maintenance strategy – and software is the answer to optimising those processes.
Here are some of the uses of preventive maintenance software:
Prioritisation: Preventive maintenance software helps prioritise business-critical assets, which may include high-risk assets (e.g. lifts or fire alarms) or high-importance assets that are critical to uptime (e.g. extraction fans or conveyor belt systems).
Improved asset management: By performing preventive maintenance tasks on a regular schedule, preventive maintenance software can help extend the life of the equipment and reduce the likelihood of breakdowns and catastrophic failures.
Better record keeping: Additionally, preventive maintenance software helps maintenance managers keep detailed records of all maintenance work, including when it was performed, who performed it, the work carried out, etc. This information can be invaluable for tracking equipment history and reporting to regulatory agencies.
Reduced admin and labour: By using software to prioritise assets, trigger work orders and manage compliance, maintenance managers can effectively reduce time spent on manual admin to focus their time on other high-level tasks.
Reduced costs: All of that adds up to reduced maintenance costs.
Preventive maintenance software and CMMS
Another type of preventive maintenance software is a Computerised Maintenance Management System (CMMS).
This is specifically designed to help organisations manage and track maintenance tasks and work orders.
CMMS software typically includes features like work order management, inventory management, and reporting.
The benefits of CMMS are well established:
86.7% of companies that use a CMMS notice an increase in employee productivity.
82.8% of companies report reduced downtime.
89% of companies report improved cost control.
88.2% of companies extend the lifespan of their assets
88% of companies reduce stock-related costs.
That's excellent, but what if we told you we could improve on this even further?
The future of preventative maintenance
IMMPs go beyond the core functions of a CMMS to shift the emphasis from preventative maintenance software as a 'system of record' and instead turn it into a 'system of intelligence'.
As maintenance becomes a greater priority, demand for more sophisticated technology has rocketed. Logging and scheduling tasks and processes in a CMMS is a valuable first step, but IMMPs add new suites of tools for transforming data into insights and actions.
For example, a CMMS will let you create maintenance requests and schedule work orders. An IMMP shares the same core functions but adds greater control for those managing many assets over different clients or those with detailed SLAs to meet or regulatory responsibilities to maintain.
Additionally, data can be inspected and visualised to unlock insights into what is or isn't working.
The next frontier for maintenance is highly integrated IoT ecosystems that combine elements of preventative and predictive maintenance, which IMMPs support.
Infraspeak's all-in-one maintenance platform – or IMMP – fulfils these functions and more.
And better yet, it's intuitive, accessible and scalable to any application in any industry.
Don't believe us? Read our customer stories or schedule a demo today.