Having software dedicated to maintenance is a turning point in asset management for any company of any type or size.
The strategy of any company (that is, if it's well-managed) aims at economic and financial results, business continuity, brand expansion, respect for standards and legislation, respect for the safety of workers and users of its products and services, and sustainability.
What is asset maintenance software?
No one buys a software subscription for the sake of having it. If we have used a management tool, it's because we have some business requirements to meet.
In the best companies in the industry, asset management is a very serious thing and is developed to support operations and/or production, enabling the achievement of the organisation's long-term goals.
An asset maintenance software is, therefore, essential to support the company's business strategy. Its purpose is to manage and optimise the maintenance and performance of a company's assets, that can include equipment, machinery, vehicles, facilities, or any other physical assets that are critical to the operations.
Best asset management software in 2023
Infraspeak
eMaint CMMS
Valuekeep
monday.com
MaintainX
Maintainly
EZOfficeInventory
Wrike
Asset Panda
UpKeep
The reviews below are sourced from Capterra.com.
Infraspeak
Infraspeak is a solution that assists maintenance managers and teams in efficiently planning and optimising maintenance activities, streamlining asset and inventory management, and ensuring regulatory compliance. It goes way beyond basic functionalities by providing intelligent insights that significantly impact your operations.
With our Intelligent Maintenance Management Platform, you can achieve remarkable results, such as reducing Mean Time to Repair (MTTR) by up to 83%, cutting unpredictable costs by up to 3.2 times, and boosting your Service Level Agreement (SLA) completion rate by up to 91%. Additionally, Infraspeak's innovative features enable you to save valuable time by automating over 60% of your administrative tasks.
Using Infraspeak's Enterprise Asset Management software, you can:
create case-by-case preventive maintenance plans based on the actual utilisation of your assets
plan recurring tasks, assign sets of tasks to specific planned jobs and automate task assignments
access real-time KPIs and customisable reports for your maintenance operations
connect to a world of 100+ integrations, including IoT sensors and Building Management Systems (BMS)
automatically identify spikes and variations in utility spending to reduce costs, optimise energy consumption and make your operations more sustainable
improve decision-making through intelligence & insights
An IMMP adds predictability to your preventive maintenance through optimal asset management. Stay ahead, protect your assets and avoid unplanned downtime.
What users love about Infraspeak
"Infraspeak has made life a lot easier. It made everything under one umbrella, so we can manage, build reports, see where we are spending money, and where we can invest in one single platform." – Jordan Tesfamichael, EL&N London
Read more reviews here
A 10-minute chat is all it takes.
Learn how Infraspeak can help with intelligent maintenance management.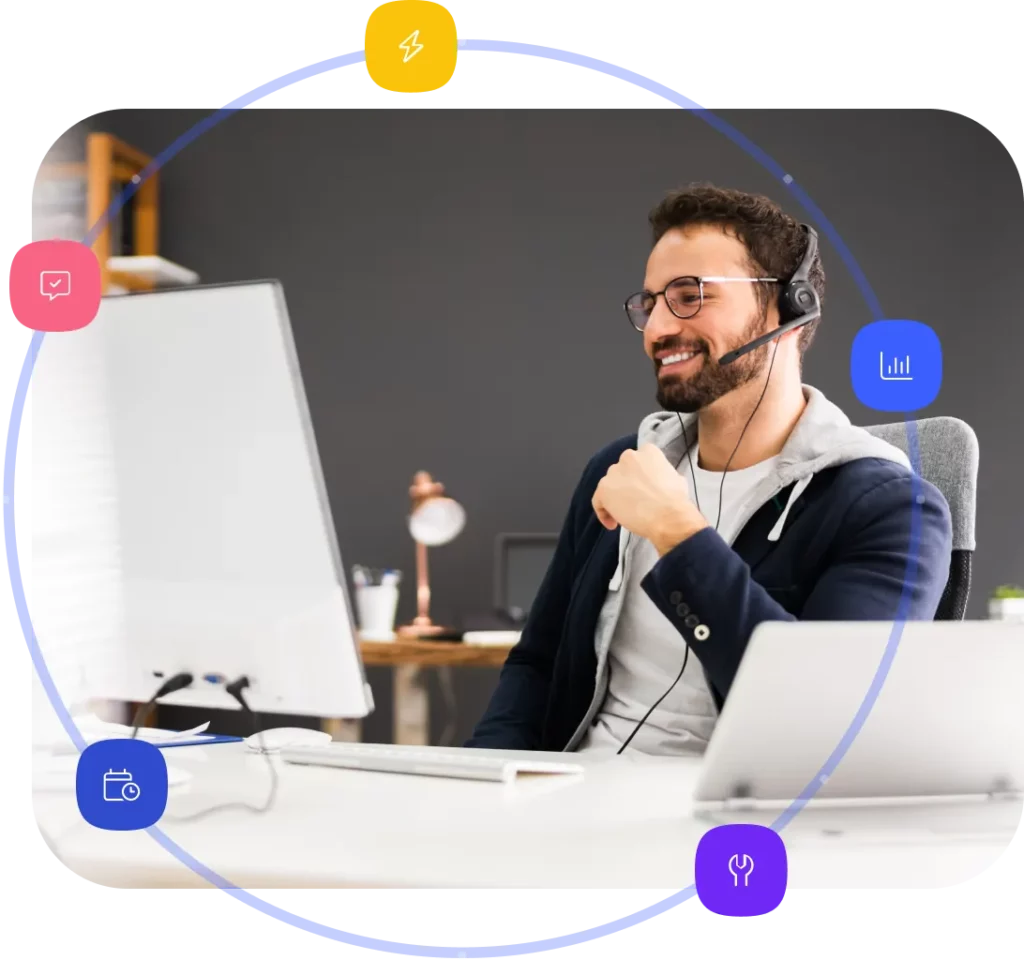 eMaint CMMS
eMaint enables you to optimise workflows, automate preventive maintenance tasks, and ensure the availability of spare parts for upcoming work orders. It offers quick generation of regulatory compliance reports and provides a comprehensive view of work order status.
Valuekeep
Valuekeep focuses on optimising maintenance management, improving asset tracking, and increasing the return on assets.
monday.com
A customisable work and project management platform that helps enterprises organise all their assets effectively. It provides features such as visual boards for team collaboration, and informative dashboards for tracking progress and results.
MaintainX
A platform that combines user-friendly mobile app, cloud technology, real-time analytics, and open APIs to enhance productivity and efficiency.
Maintainly
Maintainly offers maintenance management with asset tracking, inventory management, reporting, and mobile apps.
EZOfficeInventory
A solution that offers an intuitive interface with features designed for all asset management needs, including reservations, maintenance, checkouts, audits, and scanning functionality.
Wrike
Wrike is a work management platform that includes dashboards, Gantt charts, and time tracking features to help manage enterprise assets effectively.
Asset Panda
A cloud-based asset tracking platform with mobile apps for iOS and Android. It offers comprehensive asset tracking functionality.
UpKeep
Upkeep provides EAM and CMMS software for streamlined work orders, facility management, and asset management.
26 reasons to have a good asset management software
The list of reasons to have a good software in asset management and asset maintenance is relatively long, as are the needs and the scope of whoever is in charge of the department:
Reduction of Asset-Related Costs
1. Reduce operating and maintenance costs of assets through appropriate care and use of tools such as root cause analysis.
2. Extend the lifespan of assets, thus avoiding expenses with frequent replacements.
3. Reduce the working capital employed in stock by ensuring that adequate storage principles are followed and by reviewing the policies linked to the stock of spare parts.
Reduction of Asset-Related Risk
4. Reduce risks associated with legal demands for safety, environmental protection, health, HACCP — Hazard Analysis and Critical Control Points — and quality.
Improvement of Asset Performance
5. Implementation and application of best practices and improvement actions related to KPIs.
Planned Maintenance and Services
6. Implementation of planning and scheduling of activities, whether reactive, preventive, predictive or improvement maintenance.
7. Downtime management.
Maintenance Master Plan
8. Enable the constant updating of the definition of Asset Criticality, classifying equipment for maintenance practices purposes.
9. Construction and constant revision of the database of work instructions and existing maintenance plans.
10. Development and control of inspection tasks (checklists) applicable to all kinds of equipment and infrastructures.
11. Creation and execution of the annual 52-week Maintenance Master Plan with 5-year Multi-year coverage, in some cases, for critical equipment.
Logistics and Strategic Supplies
12. Qualitative and quantitative selection of critical materials and parts.
13. Stock management of critical spare parts and materials in constant use.
14. Development and monitoring of suppliers and strategic services;
15. Management of material purchases, services, and long-term contracts.
16. Contract management.
Documentation Management
17. Storing information through document management.
18. Updating of schematics regarding modifications, expansions, and disposals of equipment and installations.
19. Provision of a library of procedures and operational flows.
Reliability Engineering
20. Implementation of a methodology to increase Reliability and Maintainability of equipment, facilities and new projects.
21. Commissioning Operations of new facilities.
22. Support to management programs such as Total Productive Maintenance, 5S, and Failure Analysis.
23. Lifecycle Cost (LCC) Management.
Work Safety
24. Constant updating and application of existing legislation.
25. Building, constant revision and use of the Labour Safety Instructions database and contingency plans;
General Management Indicators Dashboard
26. Gathering information, controlling data and having the main Management Indicators such as Costs, Availability, Reliability, Failure Rate, Maintenance Plan Compliance, etc., displayed to you in a single place.